Our Philosophy
No chemicals, No machines, No surgeries.
Defy your age with 100% natural treatment.
You'll see visible improvements in a safe, healthy and natural way.
Our unique treatments using natural products not only effectively bring out your inner beauty and radiance but also produce visible improvements in the skin.
True beauty always starts from within. We combine aesthetic beauty methods with natural holistic therapy to promote the beauty and well-being by using 100% natural and organic ingredients.
Creating perfect harmony between inner and outer beauty is one of the secrets to keep your skin young, healthy and radiant.
Beautiful skin can only be made by a healthy body, and it is essential for your beauty.
Because body, mind and soul are deeply connected with each other, the perfect balance is attained, then your skin will be at its best, too.
OrganicsBeauty treats and cares for you warmly with Japanese hospitality in a cozy atmosphere.
The highly trained and knowledgeable therapists give you customized therapy based on professional advice depending on your skin needs.
You will experience rejuvenation and nourishment not only in your skin but also in your soul.
OrganicsBeauty
- 4 important keys to true beauty -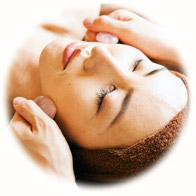 Effective touch skin therapy
A natural ,healthy and safe way of achieving a younger and healthier look without any machine...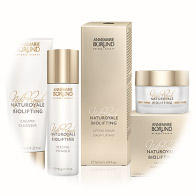 Efficacy of Natural cosmetics
Annemarie Borlind cosmetics, which is well known for effective organic and advanced technology...
100% Natural and Organic
The Best quality organic cosmetics ,essential oils and herbs. OrganicsBeauty guarantees that...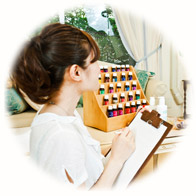 Personal consultation
For the best results, we provide an individual and holistic consultation prior to the treatment...