Therapists Profiles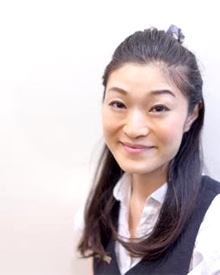 Founder of OrganicsBeauty

Shizuka KITAMURA
Certificate
CIDESCO Diploma in Beauty Specialist
CIDESCO Diploma in Aromatherapy
ITEC Diploma in holistic massage
ITEC Diploma in Aromatherapy
International Federation of Aestheticians international license
Message
My beauty journey started when I was a little girl who was fascinated beautiful things. I admired the beauty of women both inside and out.
Now my passion has changed to support my clients and bring out each one's own beauty.
I believe that true beauty always starts from within and this is an essential philosophy of OrganicsBeauty.

I am so grateful that our team can support our clients to enhance not only their inner beauty but also outer beauty by providing our method which combines esthetic technique with alternative medicine such as aromatherapy and herbal therapy.
I am still on my beauty journey with my clients and our team with joy , pleasure and love.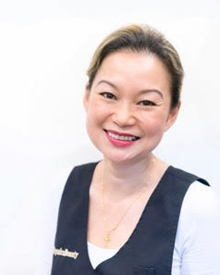 Therapist

Rita Amada
Certificate
ITEC Diploma in holistic massage
ITEC Diploma in Beautytherapy
Message
"I'm proud to be a beautician because here at Organics Beauty, I get to heal people from outside in!"
I believe in the holistic approach of healing our body in the most natural manner & technique.
Here in Organics Beauty, we regconise that every individual is unique and requires a personalized treatment.
We strive to combine the best of natural techniques and herbs with genuine plants & minerals, in formulating individualized treatment plans to achieve an exclusive and pleasing result.